IGN News:
http://ca.ign.com/articles/2015/04/30/s ... characters
Already hyped for this! This is without a doubt the Banjo-Kazooie Threeie we've all been waiting for!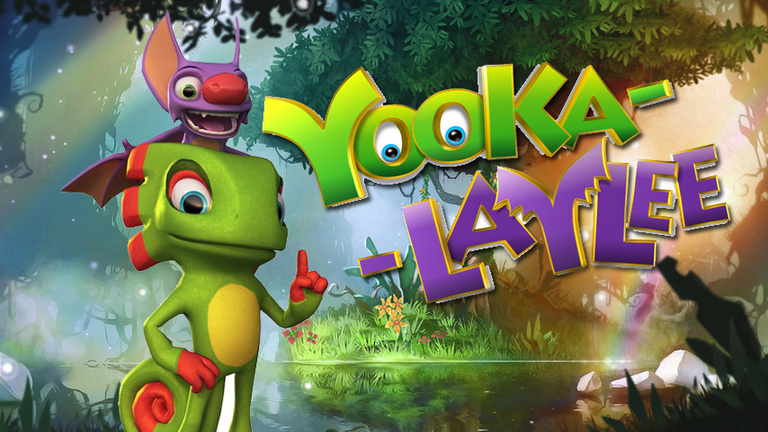 So Yooka Laylee is a new 3-D platformer game made by Platonic Games. The main leads are Yooka the chameleon and Laylee the bat. If the dynamic and style seems familiar it's because they were created by Steve Mayles, the same character artist who designed platforming icons Banjo and Kazooie and the modern Kong family during his time at Rare.
I loved Banjo-Kazooie and Banjo-Toole on the N64 even if I got into it much later than I did with Donkey Kong 64. And this is as close to a Banjo-Kazooie 3 we'll get, since Nuts and Bolts was quite a disappointment. As you may know, Microsoft bought Rareware in 2002, changing their name to just Rare, and reducing the company down to crappy Kinect games. F*ck you Microsoft!
Even though I would like to see our bird and bear in action again, I am hyped for this new game! You can support their kickstarter down below, but as you can tell, they far surpassed their goal to make the game, and even made it over a million to bring this game to its full potential to be released on every possible console.
https://www.kickstarter.com/projects/pl ... rare-vival
What are your thoughts on this new upcoming game coming in 2016?