I'M SOOOO SIGNING UP. IDK IF I'LL POST REGULARLY THOUGH.
...uhh mt character is cosplaying as a character of the opposite gender... o.o
Name: Sarah Jensen
Age: 18
Gender: Female
Cosplaying as: Vincent Valentine
From: Final Fantasy VII
Pic: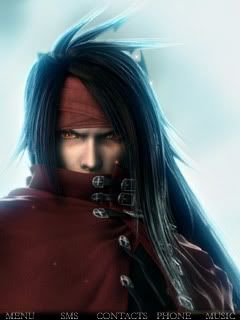 Bio: Sarah's the ultimate fangirl. She first played Final Fantasy VII when she was 8 and instantly fell in love with Vincent Valentine, even going so far as to call herself Mrs Valentine. When she heard about the convention she instantly decided to dress as her favourite character.

_________________



^ Thanks Master-Sephiroth! <3



A.K.A. Sir Vincent Crapsalot